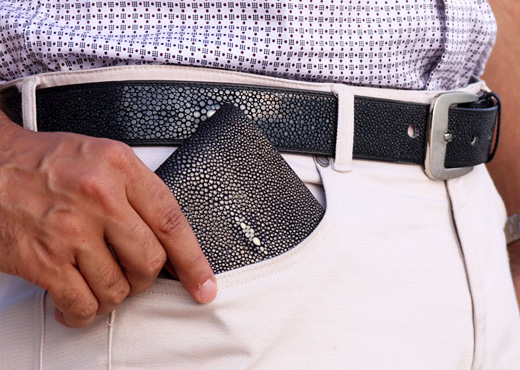 Fixed pin buckle
The buckle allows you to adjust the belt precisely to your size. The leather part holding the buckle is made from the same stingray leather as your belt. The belt comes with 5 holes to allow you to adjust it to your size.
How do you measure your belt?
It's very simple: measure one of your favorite belts from the base of the buckle to the end of the belt.
Don't take the loop in the measure.
If you don't have a belt, you can also send us a waist measurement. If in doubt, don't hesitate to contact us.