Specialist in exotic leathers since 2013
Welcome to the Maison du Galuchat, the stingray specialist on internet. We are a Franco-Thai family company specialized in small luxury leather goods in exotic leathers and more particularly in shagreen. As such, we offer you a wide selection of high quality items made in stingray: bracelets, watch straps, necklaces, jewelry, pendants, bags, wallets, shells and cases for the latest generation smartphones.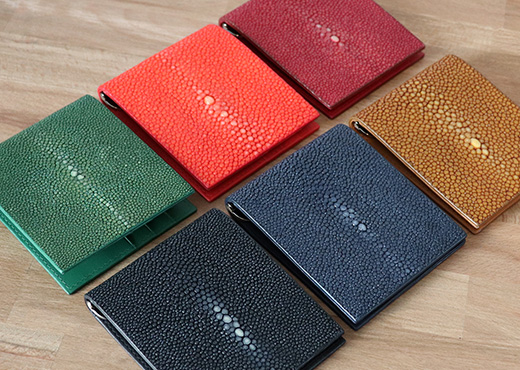 A rare and difficult job
Shagreen is difficult to work with due to its exceptional strength, it is indeed the strongest leather in the world and few people have the experience and expertise to work with this unique material. Our team shares the same passion for a job well done, beautiful finishes and an exceptional sense of service.